All you need to pass the Primary FRCA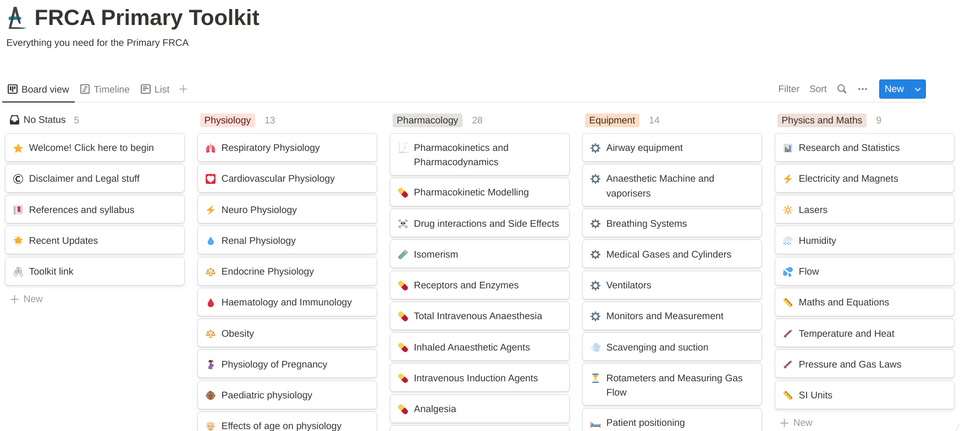 ---
"Hey, what are you using to revise for the FRCA Primary exam?"
"Well for physiology I'm using...and for pharmacology..."
Sound familiar?
---
When we were revising for the Primary FRCA exam, we were frustrated by the fact that there wasn't a go-to resource that had all the basics that you needed to cover, laid out in an approachable, easy-to-use format for your exam preparation.
We found that a resource either only covered one subject in detail, like pharmacology or equipment, or if it did cover all of the information, it was ungainly and frankly terrifying to try and use, like some of the enormous textbooks and e-learning programmes available.
So we decided to make one
The toolkit is completely new - we haven't found anything else like it - and so we didn't really know what to call it.
It's not a book, and it's not an e-learning module or stand-alone website... So we called it a toolkit because it sounds cool.
It took us 1200 hours, and we're still working on it.
We also think it works pretty well. It achieves several things:
It's got easily enough information to pass the exam comfortably
It shows you the whole syllabus in front of you
It's easy to use, and you always have it with you on whatever device you use
It looks nice (we think)
It's not comprehensive. There will be niche bits of technically examinable information that is not covered by the toolkit.
And we're okay with that. We'd rather have a resource that focuses on the high-yield information that will definitely come up, giving us a comfortable pass and a nice piece of kit to use, rather than an ungainly and scary encyclopedia that we can't motivate ourselves to even open in the first place.
---
---
It's Alive!
The toolkit is a live page, meaning we can keep it up to date, and correct any errors or omissions that our lovely readers discover.
If you find something that is either wrong, doesn't make sense, or could be explained better with a video/audio file/diagram then please get in touch - either comment or email us at anaestheasier@gmail.com and we'll get to work right away.
I promise you won't offend us - we just want to make it as useful as possible for you.
Oh... and you get 6 months free Anaestheasier membership as well...
---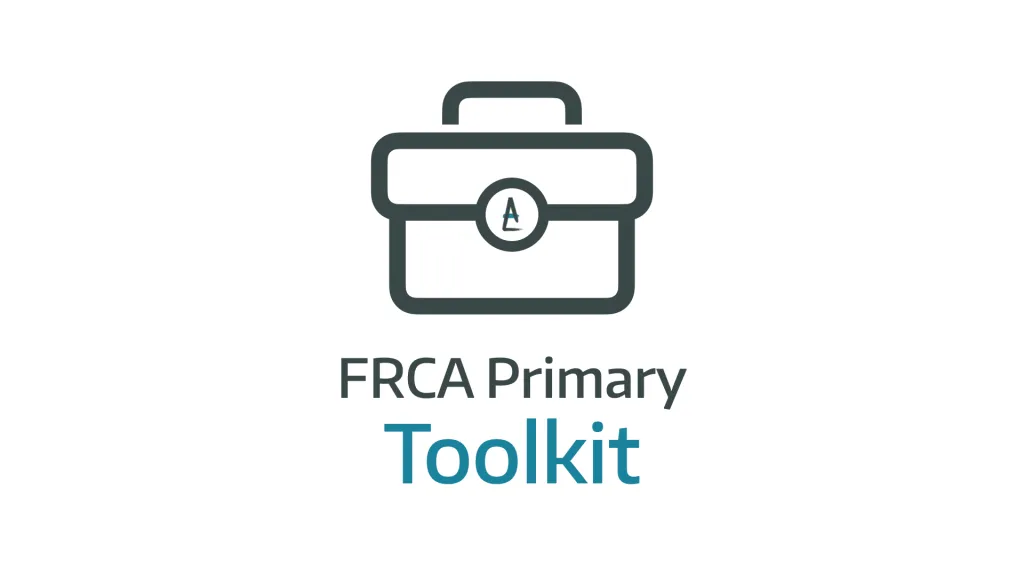 You can try the free version here, to see if you like it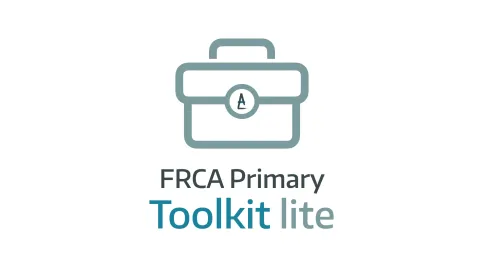 ---
Check out our other revision products!