Here we're keeping a list of our favourite resources online - we'll keep adding to it as we discover more!
---
This channel hosts great educational material for anaesthetists of all grades!
---
Hosted on E-Learning for Healthcare (so perfect for UK / NHS-based trainees), E-Learning Anaesthesia covers a huge variety of topics for trainees of all grades. If you're revising for the Primary FRCA, we recommend completing all of the 'Core Training – Exam Preparation' modules.
Also the revision questions are the most closely matched to the real exams, so make sure you've finished them all!
---
As the name suggests, this site is dedicated to anaesthetists studying for the FRCA Primary and the Final.
---
For when you just want a quick 'what do I do for this operation again?' reminder.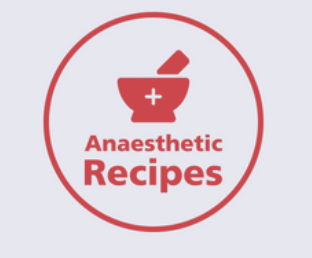 ---
This is great blog for Anaesthetics, Critical Care and Emergency Medicine. If you're revising for your FRCA Primary (or your ANZCA) exams, partone.litfl.com is probably the bit you'll be most interested in!
---
This peer-reviewed journal of educational articles holds a huge breadth of up-to-date information about best practice in perioperative care.
---
There's no-one quite like NYSORA.
This website is a fantastic reference for regional anaesthesia, covering anatomy, sonoanatomy, technique and general tips.
---
The Society for Obesity & Bariatric Anaesthesia have excellent resources and guidelines on managing obese patients perioperatively. It's also worth checking out their App which calculates drug important anaesthetic drug doses based on your patients' parameters.
---
A comprehensive, extremely detailed and entertaining account of everything you could possibly want to know about anaesthetics and ITU – much more than is required for the exam!
---
This is a novel and neatly presented site full of helpful flow charts that might present the information in a way that your brain agrees with!
---
Fabulous, concise, weekly reviews of the most important topics in anaesthesia, along with a host of other useful content.
---
This is an absolute goldmine of concise and relevant ICU knowledge for all anaesthetic and ICM trainees - definitely go check it out!
---