Careers in Anaesthesia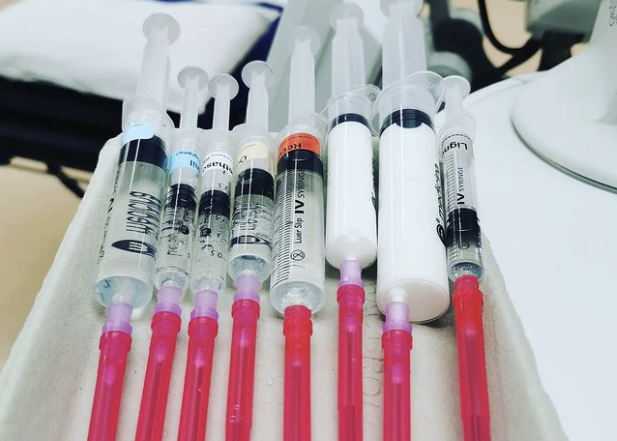 ---
What do anaesthetists actually do?
I spend my time looking after patients who are in the last 20 minutes of their life, and try to stop it from being the last 20 minutes of their life

I help everyone else look after their sickest patients
I take someone's physiology off autopilot and fly it for them while they have an operation
Anaesthesia for surgery, which can be general or regional or both
Perioperative medicine, optimising complex patients for high risk operations
Intensive care medicine
Resuscitation and cardiac arrest response team
Obstetrics and labour, doing epidurals and spinal anaesthetics for Caesarean sections
Transfer medicine, keeping critically ill patients alive in the back of an ambulance, plane or helicopter
Sedation for both children and adults for procedures and scans
Pain, both acute and chronic
We generally don't have our own patients, rather we help other doctors and surgeons to look after their patients.
It's the largest specialty in the hospital in terms of number of consultants, largely because anaesthetics mostly requires one doctor per patient at any given time.
---
How do I know if I'd make a good anaesthetist?
We are impatient perfectionists…
Attention to detail
Good communication with patients and other staff
Enjoy practical procedures
Enjoy making quick decisions and seeing results quickly
Humble and willing to learn
Don't worry about being 'good at cannulas' or 'super chilled in an emergency' as these skills develop over time, the most important thing is to have the right attitude going into the specialty
---
Who do you work with?
Everyone in the hospital
Anaesthetists
Surgeons
Operating department practitioners (ODPs)
Theatre nurses
Scrub nurses
Theatre support workers
Recovery nurses
Porters
Medical teams
Midwives
Emergency deparment
Paramedics
Radiographers
The nature of the job is that you are called to help with patients from all specialties, of all ages, shapes and sizes. This means you end up working alongside every other specialty and a whole bunch of other medical practitioners as well
---
What do you like most about the job?
Personally, it's the ability to completely and rapidly relieve the patient from all suffering, even if only temporarily
Fantastic senior support and quality of life as a trainee
Rapid learning curve
Extremely useful skillset
Interesting drugs with rapid effects
Treated with respect by other specialties
Meaningful and rewarding interactions with patients
Making a difference to people's lives very quickly and signficantly
Flexible training
---
What's rubbish about the job?
Delays and inefficiency
It can be stressful when things go wrong
Not much else really…
---
What Qualifications do I need?
A medical degree
Completion of UK Foundation Doctor Training or equivalent
To progress from core to registrar training you also need to have completed the FRCA Primary exams
---
How long is the training?
Med school 5-6 years
Foundation training 2 years
Core training 3 years or 4 years if you do ACCS
Registrar training 4 years
One extra year if you want to do intensive care medicine as well
Extra time spent doing fellowships and other interesting things will prolong training, but probably help make you a better anaesthetist!
---
For more information
https://www.rcoa.ac.uk/training-careers/considering-career-anaesthesia/career-resources